The Greenberg Law Firm Launches 19% Contingency Fee in Auto Accident Cases
Attorney Jeff Greenberg is well versed in automobile accident litigation, and has successfully represented numerous clients in a wide range of situations and circumstances. He handles car, truck, train, bus, motorcycle, bicycle, and pedestrian cases. Every day, people all over Louisiana drive cars and trucks to get where they need to go. And every day, someone in Louisiana is injured in an automobile accident. If you have been injured in an auto accident due to someone else's negligence or fault, missed work, have quickly mounting medical bills and are dealing with a less than responsive insurance company, then it's time to contact The Greenberg Law Firm.
When you need to choose the right lawyer when you've been injured in a car or truck accident, Jeffrey T. Greenberg is the attorney to call. Instead of the typical contingency fee of 33% or 40%, our contingency fees in new automobile accident cases we accept are discounted to 19% if we settle the claim prior to filing a lawsuit. This means that you get to keep more of your money. A lot more!
Demand More Bucks for Your Bang! Call the Greenberg Law Firm Today!
The Greenberg Law Firm has offices in New Orleans, Louisiana. In addition to automobile accidents, Jeff Greenberg handles many types of personal injury matters including slip and fall accidents, hospital falls and workplace injuries.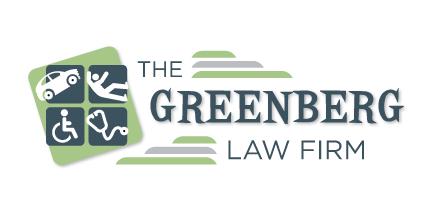 3939 N Causeway Blvd #200 Metairie, LA 70002
Tel: (504) 588-1900 | Fax: (504) 248-7577
Get in Touch
1

Free Consultation

2

25+ Years of Experience

3

Zealous, Professional & Effective Representation
Fill out the contact form or call us at (504) 588-1900 to schedule your free consultation.