New Orleans Personal Injury Attorney
New Orleans has been called "The City that Care Forgot". Often times, this is how one can feel after being injured or wronged by another – forgotten. Big business and insurance companies forget about the injured person, sometimes leaving that person with no other alternative but to take legal action. Taking this giant step is a serious and profound event in a person's life. The need to take legal action may arise from a number of situations. Retaining an experienced New Orleans car accident lawyer from the beginning is vital to protect your best interests and hold liable parties responsible.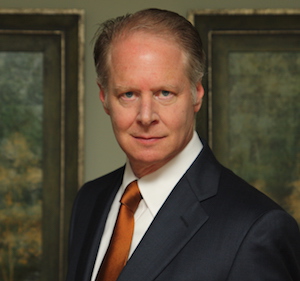 As a personal injury attorney in Louisiana, my goal is to achieve excellent results, which should ultimately result in compensation and justice for my clients. I utilize advanced technologies and litigation strategies in order to pursue the compensation that my clients deserve. I represent plaintiffs in personal injury and particular employment matters. My practice was founded on the belief that every client's case, no matter how big or small, should be pursued with determination and integrity.
In a matter of seconds, a catastrophic accident can leave you with a serious personal injury that turns you or your family's lives upside down. Serious accidents that result in life-changing personal injuries can occur suddenly and without warning. You may have been injured because of someone's negligence or mistake. Sometimes, injuries occur from someone else's recklessness or even their deliberate actions. As a New Orleans car accident lawyer, I represent injured victims of car accidents, truck accidents, and motorcycle accidents, as well as train and railroad accidents, slip and fall accidents, food poisoning, dog bites, wrongful death, and other tragic occurrences.
In additional to my personal injury practice, we handle claims involving job discrimination, unpaid wages and overtime claims. I am are dedicated to aggressively protecting the legal rights of employees to ensure they are properly paid and compensated.
I understand that legal action is not to be taken lightly. I've taken tough cases in tough jurisdictions. It's serious business requiring a serious New Orleans car accident attorney — an attorney who listens and is dedicated to obtaining favorable results, both inside and outside of the courtroom. I provide zealous, professional and effective legal representation, but with ethics and integrity in mind. I am proud to serve clients throughout Louisiana in a variety of matters including personal injury law, employment law, medical malpractice, administrative law and insurance litigation.
The Greenberg Law Firm wants to make sure that its clients are not forgotten. If you or a family member have been hurt in an automobile accident or collision; if you've been the victim of someone's negligence and suffered injury; if you've been underpaid or suffered discrimination or have been hurt on your job; if you've slipped or tripped and fallen at the mall, store or restaurant, don't be forgotten, be fair to yourself and give us a call.
Get in Touch
1

Free Consultation

2

25+ Years of Experience

3

Zealous, Professional & Effective Representation
Fill out the contact form or call us at (504) 588-1900 to schedule your free consultation.