Vacation & Travel Injuries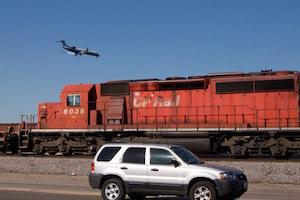 Vacationers, convention attendees, and business people alike love to travel to New Orleans. Louisiana hosts millions of visitors each year. However, visitors are not immune from accidents or tragic events. Unfortunately, accidents and personal injuries can and do occur, even while on vacation. Whether it involves a car accident, a fall at a hotel or restaurant, bed bugs, food poisoning, or serious injuries do to a failure of security, these situations can be very traumatic and can absolutely ruin your time in your vacation destination and continue to trouble you when you leave.
It is important to note that hotels, motels, amusement parks, places of public resort and convenience, such as theaters, railroads, airlines, and buses owe a duty of great care, differing somewhat in degree, but all of a high order. This duty is a more demanding duty of care than that required of other businesses. Thus, a guest of a hotel or paying passenger is entitled to a high degree of care and protection. Tragically, when this high degree of care and protection fails, robberies, sexual assaults, beatings and even rapes can occur. Also tragic, is the hotel's failure to own up to its responsibility to its guest. If you or a loved one has been the victim of a crime and suffered injury due to a failure of security, call the Greenberg Law Firm today.
The first thing you should do after an accident or injuring event is make sure you get the proper police, emergency and/or medical attention. Make sure you immediately report the accident or incident to any surrounding staff. Request that the report be put in writing and demand a copy. You should also get the names and contact information of any witnesses. Shortly after the incident, you should write down as much as you can remember about what happened. If you have a camera, take photographs. Documentation goes a long way.
Suffering through an injury while on vacation can be a difficult or even tragic ordeal. Often times, the person or business that caused the injuries to occur will count on injured victims leaving the state without filing any sort of personal injury claim. If your particular injury requires you to bring a lawsuit in Louisiana, you will need to consult an attorney licensed to practice in Louisiana. Navigating the Louisiana justice system can be a confusing and frustrating process if you have been injured in Louisiana but reside in another state. No matter where you live, if you suffer a personal injury in Louisiana, it is important that you hire an experienced personal injury lawyer in Louisiana to handle your claim.
If you or a loved one has been injured or suffered a traumatic event while visiting New Orleans or surrounding areas, it cannot only ruin your entire vacation, it could affect the rest of your life. In order to help you fully recover from your personal injury, Jeff Greenberg will hold the property owners or other parties responsible for your losses accountable, and deal with insurance companies in an effort to get you the compensation you deserve. Call us today.
Get in Touch
1

Free Consultation

2

25+ Years of Experience

3

Zealous, Professional & Effective Representation
Fill out the contact form or call us at (504) 588-1900 to schedule your free consultation.