Automobile Accident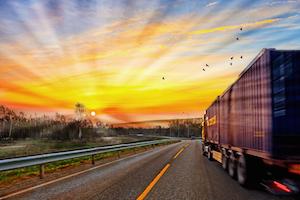 Very few of us escape being involved in some type of vehicular accident at one time or another. Automobile accidents are a leading cause of catastrophic injuries. Often, these accidents occur suddenly and without warning. They are often unavoidable and can be devastating. Many automobile accidents are serious or even fatal; some are less severe. Nevertheless, when an auto accident happens to you, experienced and professional legal counsel is essential to ensure that you are fairly and reasonably compensated for your injuries and losses.
Automobile accidents can leave the most calm and composed motorists distressed, stunned and shaken. However, it is very important to remain calm. The first few calls that you should make after you've been involved in an automobile accident should be to the police, your own insurance company and your personal injury lawyer. Even if you think the accident was a "minor" one call the police. Get as much information that you can. Be sure to take note of the name, address, phone number and insurance information of the other driver or drivers involved in the accident. It is also very important to get the names, addresses and telephone numbers of witnesses, if you can. If you have a camera or a cell phone with a camera, take pictures if you can. Photograph the accident scene and the damage to the vehicles involved in the accident. If you need medical attention, be sure to call for an ambulance and paramedics immediately. Finally, if you have been injured and you believe that it was the other driver's fault, speak with an attorney. You have rights, and you will need help dealing with the insurance company.
Attorney Jeff Greenberg is well versed in all aspects of automobile accident litigation, and has successfully represented numerous clients, in a wide range of situations and circumstances. He litigates car, truck, train, bus, motorcycle, bicycle, and pedestrian cases. Everyday, people all over Louisiana drive cars and trucks to get where they need to go. And every day, someone in Louisiana is injured in an automobile accident. If you have been injured in an auto accident due to someone else's negligence or fault, missed work, have quickly mounting medical bills and are dealing with a less than responsive insurance company, then it's time to contact the Greenberg Law Firm.
Get in Touch
1

Free Consultation

2

25+ Years of Experience

3

Zealous, Professional & Effective Representation
Fill out the contact form or call us at (504) 588-1900 to schedule your free consultation.